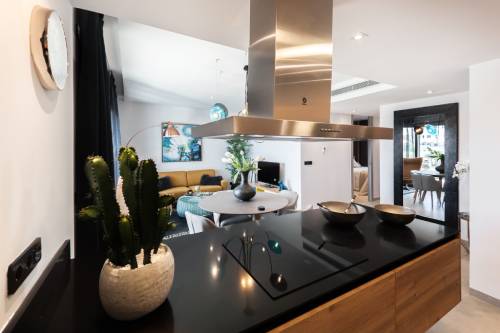 Restaurant Cleaning Services: Most commercial kitchens resemble a shimmering chrome wonderland on opening day. All that equipment like your vent hoods gleaming in the fluorescent lighting invoke mouth-watering images of all the delicious meals set to be prepared for years to come. 
However, it only takes a single busy shift for all your commercial kitchen equipment to become covered in grease, grime, soot, and debris. In some cases, scrubbing your kitchen equipment, and especially your ventilation hoods might seem like a useless act. The chrome will only get tarnished with every new lunch or dinner rush. 
You might want to make the appearance of your commercial kitchen a priority, however, and particularly with regard to keeping a pristine exhaust hood finish. The finish of your vent hood matters, and not only for cleanliness. 
Here are ten reasons why the finish of your vent hoods is of the utmost importance, and how to keep your commercial kitchen spotless and constantly performing for your loyal customers.
Call APS-Hoods for a free estimate on your Commercial Kitchen Hood Cleaning & Kitchen Exhaust Cleaning needs.
1. A Clean Exhaust Hood Looks Good As New
As a rule, you should strive to keep your exhaust hood finish and all associated equipment looking as clean as the day it was initially installed. The alternative is to allow your equipment to become caked with grease and other flammable materials, which could cause dangerous and expensive problems later. 
 There are two rules: First, after each shift, train your employees to protect their hoods, stoves, and other appliances from any contamination. This may require some elbow fat, but your equipment will be more durable and therefore perform better. The second rule is to use restaurant cleaning services periodically, which can improve the performance of your equipment, such as the opening day.
2. The Proper Chemicals & Cleaning Equipment
Ensure your staff is using the proper grease-cutting equipment that is safe to use on your equipment. Harsh chemicals and even abrasive equipment could cause scratches in your exhaust hood finish. While that sounds like more of an aesthetic issue, marring the finish can strip your hoods of any protective layers they were issued during the fabrication process. Speak to your vent hood manufacturers to determine which cleaners and equipment you should be using to keep your commercial kitchen clean.
3. Keep Your Exhaust Hoods Grease-Free
The finish on your commercial exhaust hood may look great, but looks can be deceiving. Ensure your staff consistently checks the grease filters and trap to keep your restaurant protected from back-ups and deadly fire. While keeping your exhaust hood finish gleaming is a priority, always check "under the hood" and keep the grease to a minimum. 
4. Check the Drip Tray
While you are checking filters and your grease trap, make sure the drip tray isn't overflowing. That drip, drip, drip could end up on the floor and in the unlikeliest of nooks and crannies. Errant grease can cause slips, falls, and fires. This is another vent hood cleaning component you must be mindful of when keeping your chrome equipment always looking its best. 
5. Check the Exhaust Fans
Commercial kitchens need clean air in addition to grease and soot removal. Exhaust fans carry out both and need to work optimally in order to keep your staff safe and all prepared meals tasting delicious. While you are keeping the exhaust hood finish so clean you can see yourself in it, ensure your fans are working properly. Test the fans and call in a kitchen fan maintenance crew at the first sign of slow down, strange noises, or other issues. These are all indicators that your fans are not working properly, much to the detriment of your air quality.
6. Pressure Wash Vent Hood Exteriors
Your employees do not have to clean the air conditioning hoods to reduce grease. High-pressure hoses can be used to wash all food, oils, and fats (FOG) so that your system is thoroughly clean and suitable for inspectors. Many Restaurant Cleaning Services offer vent hood pressure washing services because nothing is more effective in contaminating your equipment.
7. Your Exhaust Hood Finish Matters to Inspectors
Speaking of inspectors, both the fire and health department professionals will be very interested in just how clean your exhaust hood finish happens to be. Of course, inspectors will also check the grease traps, ducts, and the cleanliness of your grease filters. This should serve as another reminder to keep your hood finish clean along with all components attached and underneath. 
8. Test the Lighting & Wiring
Commercial vent hood cleaning should always involve a check of the associated electrical components. We mentioned checking your exhaust fans, but what about the wiring that keeps those fans operational? What about the lighting? Lighting that is out or bad lighting can also contribute to staff members missing grease or debris in out-of-reach places. Inspect the lights and wires while keeping your exhaust hood finish spotless to ensure optimal function, even during the busiest of times.
9. When the Finish Goes, Consider Replacement
In some cases, no matter how hard you scrub your ventilation hoods, nothing will get them clean. When that happens, it might be a good sign that you are due to a complete commercial ventilation hood replacement. Venting out the bad air is critical, as is keeping your kitchen free of grease and other flammable materials. A vent hood installation service can give your kitchen equipment the immense gleam you remember from opening day.
10. Maintaining Your Fire Protection System
Fire will tarnish your exhaust hood finish more than anything else. That is why you should always test your fire suppression equipment while you are engaged in kitchen exhaust cleaning. Whether you have an Ansul fire protection system, wet or chemical fire suppression equipment, you want to ensure that the slightest spark will be extinguished. With your fire suppression in good working order, you will keep your staff and customers safe and your business under constant protection.
How is the work done on your exhaust hood? You can trust Aps-Hoods for restaurant cleaning services, where you will always receive exhaust hood cleaning, installation, and fan hood services that you can trust throughout Denver, Colorado. Call to get a free offer.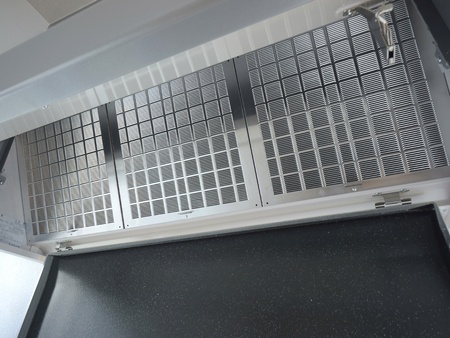 Some More Post Related