Restaurant Hood Cleaning Denver, Colorado

American Professional Services (APS-Hoods) offers a full suite of commercial kitchen cleaning and equipment services. From hood cleaning to kitchen and equipment cleaning, to the installation, maintenance, and repair of top-grade hood and fire suppression systems, APS-Hoods is here to serve you. Get professional restaurant cleaning and maintenance service you can trust in Cheyenne, WY; Los Angeles, CA; Denver, CO; Salt Lake City, UT; and Phoenix, AZ. Call (800) 750-7313 or send us an email to learn more. If you live in Colorado or the surrounding areas, you deserve hood cleaning that is performed to the highest standards. Your hoods should shimmer and shine, and pass all NFPA requirements. When you want the best cleaning services for your commercial vent hoods, call on us. Our technicians will arrive promptly and ready to get the job done.
High-Grade Service Equipment
We offer only the latest and greatest commercial kitchen brands, and all our inventory is insured and bonded for quality. Our technicians are factory-trained and experienced in providing top-notch service to commercial kitchens across the country. For all your kitchen cleaning needs, from ceiling tiles to building exteriors, duct exteriors and more, APS-Hoods will keep your commercial kitchen efficient and employees breathing easy long into the future.
Turnkey Restaurant Service
Thanks to our affiliate, Nationwide Fire Protection, you can now take advantage of our Turnkey Installation Services. Cut down on time and expenses with the professional construction and installation of proper fire suppression systems and quality vent hoods.
Thorough Hood System Cleaning
Let us clean your vent hood system, including filters, ductwork, and exhaust fans, with care and precision. We'll even throw in filters as part of our professional hood cleaning services.
Full-Service Maintenance and Cleaning
Your employees deserve to work in a kitchen that's clean and where the air is safe. From state-of-the-art fire suppression systems to quality hoods that keep the air breathably-clean, you'll save time and money with APS-Hoods, and employee morale will never be higher.
Fully-Integrated Services Are Just a Phone Call Away
Professional exhaust system and hood installation, service and cleaning
Pressure washing
and steam cleaning included Have your kitchen cleaned from top to bottom We can fabricate, install and integrate complete exhaust systems, including fans, heating and ventilation, air conditioning, ducts, vents, and more. Fire suppression system installation, service, and repair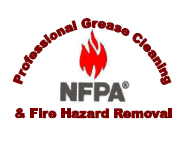 Call (800) 750-7313 or contact one of our account representatives to learn more.