Restaurant Cleaning Services in Denver, Colorado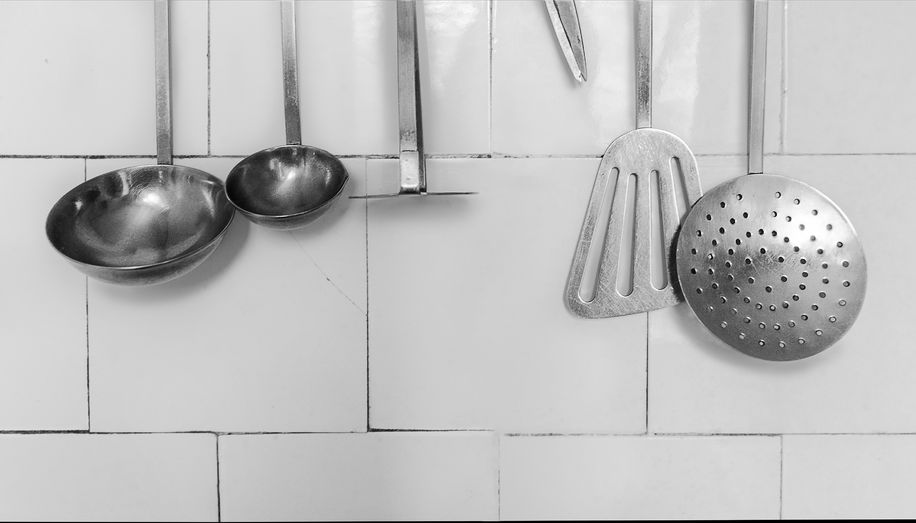 Ceiling Tile, Wall, & Floor Cleaning
It doesn't take long for restaurant ceiling tiles, walls, and floors to lose their luster. Employees may feel a dampening of their morale, and customers may be turned away by shoddy looking surfaces. Even with vigilant staff and nightly cleaning duties, keeping your restaurant clean is a hefty job. Before your surfaces get dirtier, call Aps-Hoods for professional ceiling tile, wall, and floor cleaning you can trust.
We are an authorized dealer of Ceiling Pro International, the premier ceiling tile cleaning and restoration service in Denver. This assures you cleaner tiles that are free of water stains, grease stains, and damage caused by fire or smoke. Your walls and floors will be scrubbed of grease and grime, allowing them to shine once more.
We clean a variety of ceiling, wall, and floor surfaces, including vinyl tiles, FRP walls, painted ceilings, painted walls, concrete floors, ceramic floors, and many more. We also clean ceiling grids, light lenses, vents, and diffusers.
When you work with Aps-Hoods, you are guaranteed more vibrant ceilings, walls, and floors. We can restore your restaurant to like-new condition for a fraction of the cost of replacement. Our professionally trained staff combines industrial steam and pressure washers with good old-fashioned hand washing to sterilize, de-grease, and disinfect your ceiling tiles, walls, and floors until they resemble their original condition.
Why Restaurant Ceiling Tile Cleaning is Necessary
Improves Air Quality
Having dirty ceilings, walls, and floors can throw particles into the air that can make your staff and customers sick. Mold, bacteria, and airborne pathogens can affect anyone who walks through your doors. If someone gets so sick that they can trace it back to your restaurant, you risk losing profit and a damaged reputation.
Prevents Contamination
Dust, grease, dirt, and other particles that stick to your ceiling, walls, and floors can eventually find its way into the food. Having clean surfaces all around prevents meal contamination for better presentation and taste.
It's the Law
If you don't follow the guidelines established by the health code, you risk failing your next health inspection. To avoid fines and potential closures, hire a professional restaurant cleaning service. With our help, you can keep the health inspector happy with full legal compliance.
Call Aps-Hoods for a free estimate
Why Hire Us for Your Restaurant Ceiling, Wall & Floor Cleaning
We Work on Your Schedule
Your staff may scrub your restaurant surfaces on a nightly basis, but every surface should be professionally cleaned at least once per year. The question is, when do you want the cleaning to be performed? It is best to have your restaurant deep cleaned while your restaurant is closed. This will help you establish the most sanitary conditions for your staff and customers. It is more cost-effective in the long term, and you will get more value by hiring professional restaurant cleaners as opposed to paying your staff to stay late and clean. If your business runs 247, we can come during your slower periods to perform the deep clean you need. We work on your schedule for your ultimate convenience.
Well Trained Technicians
Your staff members can certainly clean your ceiling, walls, and floors, but do they have the proper training to do a thorough job? Our restaurant cleaning service technicians are trained in the most current methods of sanitation and cleanliness. When you have experts at the helm of your professional restaurant deep clean, you earn invaluable peace of mind whenever the health inspector comes around. Health inspectors look for violations that can lead to fines or even the closure of your business. Our techs will make sure your business passes all health inspections with flying colors.
Refocus Your Employees
When your employees are freed from the deep clean procedure, they get to focus on what they do best: making your customers happy. Instead, leave the deep cleaning of your restaurant ceiling, walls, and floors to our trained cleaning technicians. Your business will be better for it.
We Keep Your Restaurant Clean
Dining Room and Lobby
We use the latest tools and techniques to sanitize and clean your ceiling tiles, walls, and floors. We sweep and mop the floors to remove bits of food, grease, and caked in dirt. We steam clean carpeting, polish tile, and grout, and ensure your floors are clean, safe, and sanitary by the time the job is complete.
Dining room walls can become filthy fast. Handprints from staff and customers, food bits are thrown around, and regular dirt and grime can accumulate on your walls, tarnishing their appearance over time. We wash the walls and ceiling tiles to remove dirt and dangerous airborne particles before they can contaminate your food and make your staff and customers sick.
Kitchen
Your staff cannot help but throw bits of food and grease on the floor when preparing meals for your loyal clientele. The floors need to be de-greased and sanitized to prevent accidents like slips and falls and to keep dangerous pathogens from making people sick. We wash the ceiling tiles and walls so that their original luster shows through.
Bathrooms
Customers and staff deserve clean and sanitary restroom areas. When your bathrooms are clean, you give your customers a positive experience that can contribute to rave reviews. We will scrub and sanitize the ceiling tiles and sweep and mop the floors. The walls will be cleaned with the most powerful yet safest cleaning agents for a thorough restaurant cleaning job all around.
Hiring a Restaurant Kitchen Cleaning Company
You have many choices when it comes to a professional deep clean. If your business operates in Denver, Colorado, call Aps-Hoods. We can ensure your ceiling tiles, walls, and floors are cleaned according to the best industry standards. Our technicians are trained to work efficiently so that the job is thorough and completed on schedule for your utmost satisfaction. Call Aps-Hoods for a free estimate when you want professional and affordable restaurant cleaning services in Denver and the surrounding areas.
(800) 750-7313