Commercial HVAC Repair, Installations, Cleaning & Maintenance for Restaurants in Denver,CO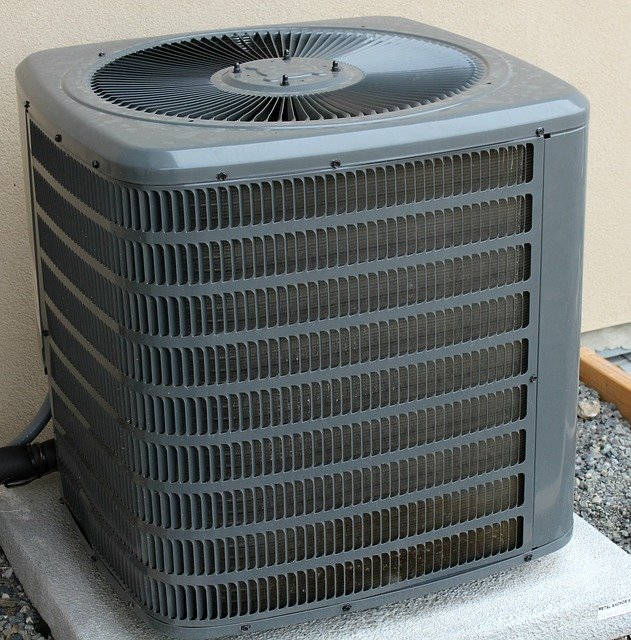 Aps-Hoods proudly offers commercial ventilation installation, cleaning, repair, and maintenance services to restaurants throughout Denver, Colorado.
Whether you need a new heating and air conditioning system, or you need associated components like ducts and fans, we are the service to remember. We can also maintain your system, keep it clean, and provide you with regular repairs for true value and savings.
To learn more about how we can help your restaurant, call now and get a free estimate from one of our professional representatives.
Call Aps-Hoods for a free estimate
Installation
You never want to skimp on the installation of your heating and cooling equipment. A commercial kitchen produces tons of grease and smoke. Only powerful ventilation hoods, ducts, and fans can ensure that your environment remains clean and healthy for staff and customers alike. At Aps-Hoods, we can put together a ventilation system that satisfies all your needs while keeping your establishment and personnel safe.
Learn more about:
Adjusting your HVAC System.
HVAC Installations:

We work with top brands to find you the heating, air conditioning and ventilation system that is ideal for your size of restaurant. No matter how many major appliances you have or how extensive your kitchen layout happens to be, we can pair you with an HVAC installation that gives you maximum value for your dollar. We install and test all equipment before we leave and ensure that your system will last for years.

Ductwork Installations:

Ductwork installation is a delicate process that should never be handled by amateurs. Aps-Hoods offers the services of trained and experienced HVAC technicians who can weave an intricate duct system that works just as you need it to for the long term.

Fan & Makeup Air System Installations:

The fan on your roof is responsible for pulling the foul air away from your building. Your makeup air system then replaces the air in your kitchen. This system is critical for creating a pleasant atmosphere for customers and staff. We can ensure that your fans and makeup air are powerful enough to handle the toughest jobs for extended cleanliness and safety.The Importance of Makeup Air in Commercial Kitchens.
Commercial HVAC repair
As an air and heating repair company, we can handle any sized job to create the perfect environment for enjoyable dining. Your customers don't have the patience to sit through a meal when your restaurant is too cold or excruciatingly hot. Let our air and heating repair technicians diagnose your problem so we can get your restaurant back to serving your loyal customers fast.
Whether you need us to repair your heating, A/C, or any other aspect of your HVAC system, we have the know-how and replacement parts you need to save you time and money.
To prevent costly repairs in the future, we recommend scheduling regular cleaning and maintenance by our experienced technicians.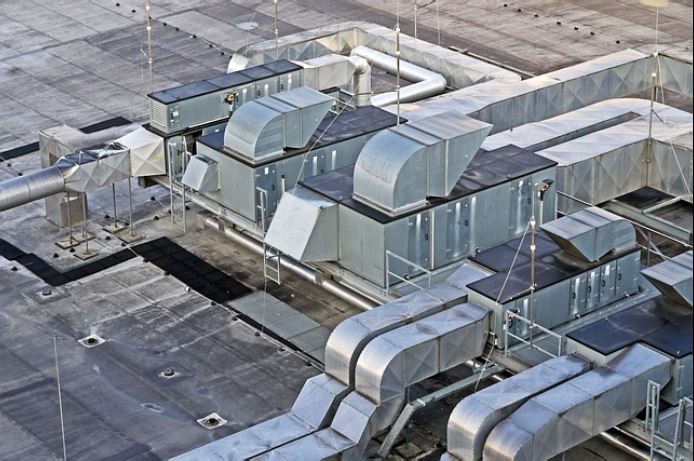 Cleaning
Choose us for your HVAC and vent cleaning to maintain a spotless restaurant your customers will love. Regular cleaning of your HVAC system, ductwork, and all associated components doesn't just keep the air clean and breathable. Duct cleaning can keep bacteria, mold, and fungus from making your customers sick. The same can be said for grease, dust, and dirt buildup, which can all be eradicated by hiring Aps-Hoods for HVAC system cleaning you can always trust.
HVAC System Cleaning:

We don't just wipe down the outside of your system and call it a day. Heating, ventilation, and air conditioning systems are complex machines that over time can collect dust and dirt that can jam components and prevent your system from working as it should. We clean parts and filters, replacing them when needed, to keep your air purged of impurities for a healthier environment.

Ductwork Cleaning:

We don't just use vacuums to clean your ducts. We use a variety of tools and processes to remove dirt, dust, grease, and grime that may have collected inside your ventilation system. Cleaning ducts and venting can be difficult work, but we have been cleaning ventilation systems for restaurants for decades and always ensure a thorough job. We take pride in our ability to protect your venting equipment while keeping it absolutely clean.

Fan Cleaning:

Fans get dusty and dirty just like the rest of your HVAC system. We can disassemble, clean, and reassemble your exhaust fan to keep your heating and cooling system working in perfect order. We always test our equipment prior to exiting your property to make sure your equipment is clean and operates well.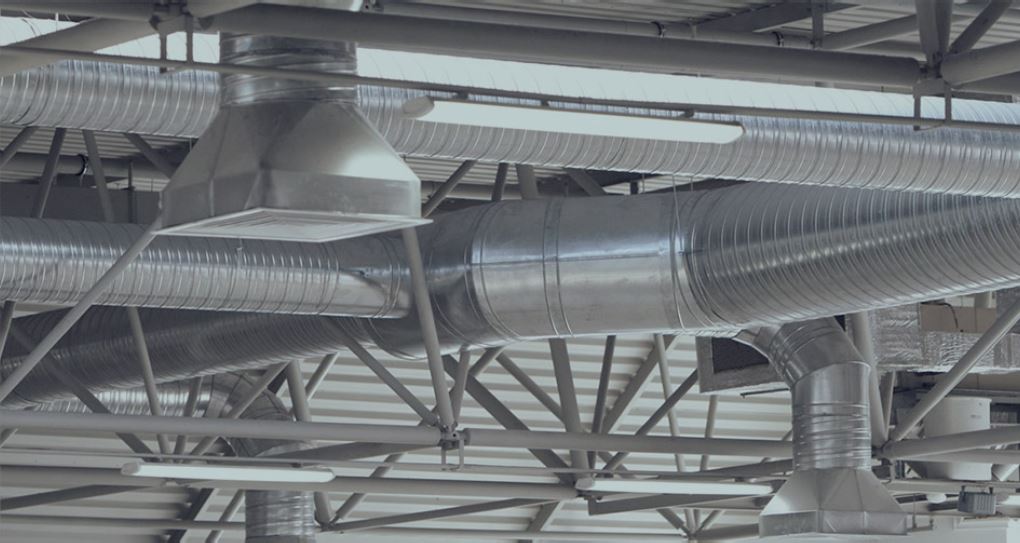 Commercial HVAC Maintenance
You can extend the life of your heating, ventilation, and air conditioning equipment by having your equipment maintained by our experienced professionals. We can check your equipment for faults and failures, replacing components as needed to keep your air clean and business safe.
With regular inspections, you can keep your commercial HVAC system performing and you'll be notified of issues before they get out of hand. The alternative is to wait until something breaks down, which could cause your customers to become uncomfortable while leading to a number of safety concerns.
We service all types of commercial HVAC equipment and are familiar with a wide variety of HVAC companies and brands. We can help you get the most out of your commercial air conditioner, heater, and ventilation system by giving you maintenance services you can always count on.
Contact Us Today for a Free Estimate
Are you constructing a new restaurant and need HVAC installation to complete your build-out? Is your system malfunctioning somehow, and now you need heating and cooling system repair? Or perhaps you need duct cleaning or regular maintenance of your heating, ventilation, and air conditioning system.
If you live in Denver, CO, contact APS-Hoods and tell us about the issue you are having. We offer quality and affordable service and guarantee that your commercial HVAC system will continue to work as intended long into the future.
Call now for get a commercial HVAC repair free estimate