Grease Trap Cleaning, Installation, Maintenance & Repairs for Restaurants in Denver, CO
A restaurant grease trap is essential for safe sanitization and the prevention of sewage backups. A well-maintained grease trap can also keep your establishment customer-ready. Instead of smelling like a pile of grease, your customers will smell the delicious aroma of your food offerings. The bottom line is that a professionally installed, maintained, and repaired grease trap keeps your customers always coming back for more. Your restaurant deserves to have experienced professionals on call to handle your grease trap needs. Whether you require grease trap installations or their service or maintenance, we are the service to call. Call APS-Hoods in Denver, Colorado, to request a free quote.
Call APS-Hoods for a free estimate
Grease Trap Cleaning
A dirty grease trap can cause a stinky backup and foul odors to ruin your otherwise family-friendly environment. You need to keep grease traps clean at all times to prevent expensive problems like these from occurring. For best results, we recommend having your grease trap cleaned every four to six weeks. That will keep your grease trap performing as intended without becoming too full.

You should have your grease trap cleaned the moment it becomes about a quarter full. When we clean grease traps, we don't just take out the grease and call it a day. At APS-Hoods,  we believe in excellence in all we do. First, we take care to remove the lid on your grease trap, no matter where it happens to be located, so that we don't damage the gasket underneath. We remove the waste in the grease trap with eco-friendly means. We also have professional means of disposal, which are good for the environment and adhere to all federal and local government regulations. We then scrape out any hard-to-remove grease and solids that have attached to the bottom and sides of the trap.

Our grease trap cleaning technicians will then scrub the inside and outside of your grease trap using powerful degreasing agents and tools that will not harm your equipment in any way. Once cleaned, we seal the grease trap back up and give you proper documentation that a complete grease trap cleaning job has recently been performed. We work with all types of grease traps, so we have the necessary tools and know-how to keep your grease trap clean. There are various ways to clean a grease trap, and the method we use depends on the size, type, and location. Rest assured that we can have your grease trap cleaned on a regular basis to prevent backup issues. With thorough grease trap cleaning by our experienced technicians, your establishment is sure to run efficiently at all times.

Learn more about: What Do Commercial Grease Trap Cleaning Services Entail?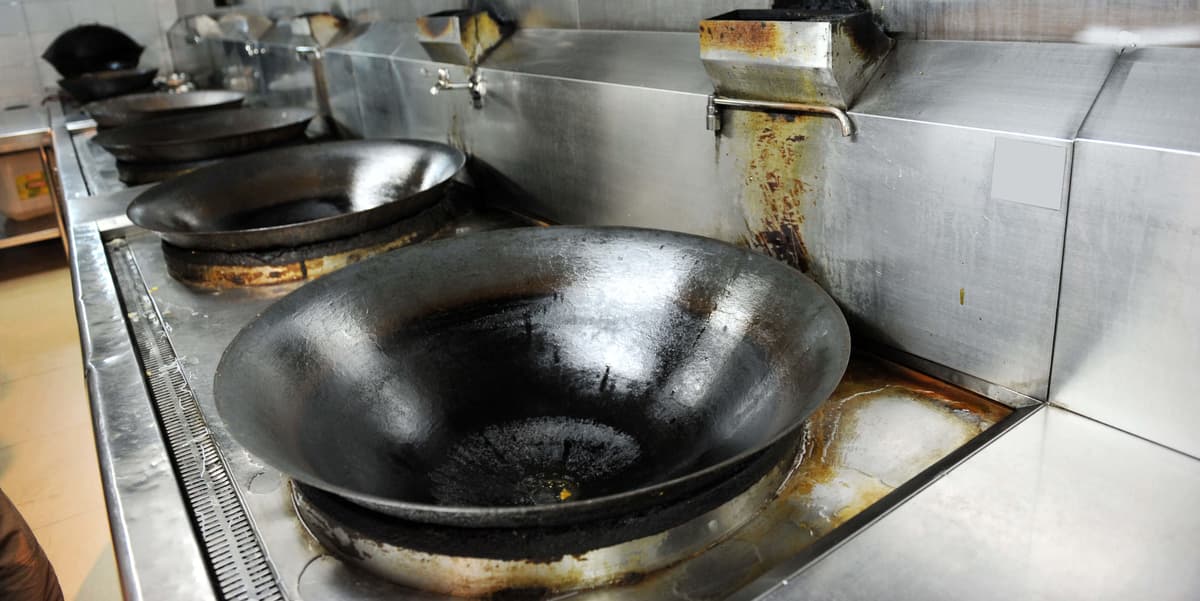 Grease Trap Maintenance
Without adequate maintenance, your grease trap can fail, causing a backup of grease and sludge into the kitchen. Who wants to work or eat in that kind of environment? At APS-Hoods, we prevent expensive downtime and keep your grease trap in excellent working order at all times. Call us for grease trap maintenance, where we will perform the necessary inspection and component checks on your schedule.

Whether you want one time, monthly, or bi-yearly maintenance, we can accommodate your commercial establishment. With these regular inspections and component replacements, you can prevent many common issues. You can also minimize your costs. Instead of waiting until a component of your grease trap breaks down, we can maintain your trap for maximum performance. We can let you know when a part is needed and can replace components as you require to prevent downtime.

We can also inform you when it is time for a grease trap replacement. You may be told to replace your grease trap when your local municipality requests an inspection. This may happen if your restaurant kitchen is leaking grease into the local water system. Before an inspection like that is ordered, have our technicians provide you with regular grease trap maintenance. We can ensure your system never backs up and continues to filter grease out of your water. Regular maintenance makes your grease trap easier to clean and prevents foul odors from permeating your kitchen.

Learn more about: All You Need to Know About Restaurant Hood Maintenance to Protect Your Investment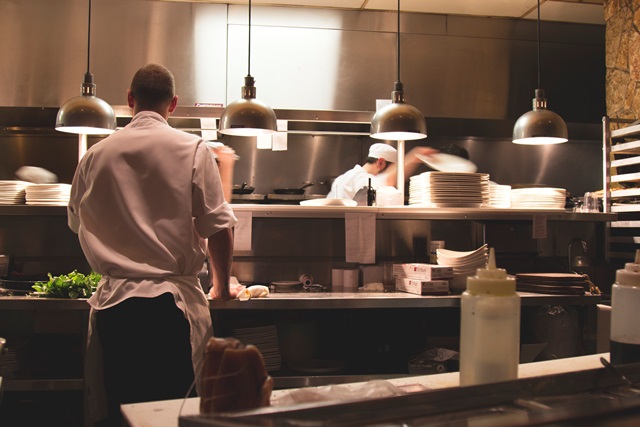 Kitchen Grease Trap Installation
Having a grease trap that performs as you expect isn't just about shopping for the best system. You also need to put effort into finding the right grease trap installation team. That is because a shoddy installation can cost you big in the long run. Imagine a grease trap that is so improperly installed that it backs-up grease into the kitchen, leading to a slippery and foul-smelling mess. The alternative is to trust your restaurant operations to APS-Hoods, where we stand behind our grease trap installations with a satisfaction guarantee.
Whether you live in Denver, Colorado, we can help you find a grease trap that is perfect for your restaurant size and type. The next time you find yourself in the market for a restaurant-grade grease trap, contact us for ultimate peace of mind.
We adhere to all grease trap regulations to find you the perfect size and type of system for your needs. The grease traps we supply will work as you need to remove fats, oils, and solids from reaching the drain of your kitchen, and from clogging the local sewer system. Our grease traps will also prevent drain blockage, keeping backflow and pollution from ever becoming an issue.
For grease trap installation, maintenance, and repairs you can count on, APS-Hoods is the service to remember. We proudly serve Denver, Colorado, and the surrounding areas, and we look forward to serving you. You want to feel good about the service you call, so we recommend calling to request a free estimate. That way we can sit down and discuss your situation, and you can have your questions answered and concerns alleviated. Call us now and tell us about your problem. Do you need a grease trap installed or one maintained or repaired? Request a free estimate today and get top-quality grease trap services for your restaurant business.