As you know, deep cleaning your restaurant and the commercial kitchen does not just give it a beautiful, sparkling appearance, it also keeps your customers and employees safe! During the COVID-19 pandemic, this level of safety is more important than ever.
The COVID-19 pandemic has ushered in a new reality for the restaurant industry: social distancing, altered operating standards, and the need for intense cleaning. Keeping your kitchen sanitary will help keep your customers both safe and happy, as well as more likely to return to your establishment.
Having a professionally cleaned restaurant implies a high level of care for your customers. So here is all you need to know about maintaining your commercial kitchen during the COVID-19 pandemic, straight from the professionals themselves.
Cleaning During COVID-19
Why is it so important to keep your kitchen clean and sanitized during the COVID-19 pandemic? The viral outbreak caused by COVID-19 was declared a global pandemic on March 11, 2020. With over 4.5 million cases worldwide, and over 350,000 reported deaths due to the virus, it has caused devastation on a global scale.
COVID-19 can cause severe respiratory problems including trouble breathing, fever, loss of smell and taste, and even blood clots. Unfortunately, COVID-19 has had a major impact on the restaurant industry, with restaurants either forced to close or operate at a lower capacity. It has been connected to incidents at many restaurants, eateries, and coffee shops, including Starbucks, Panera, and Waffle House.
Gaining customer trust as restaurant limitations are raised depends on more than just handling food safely. Having your restaurant cleaned and sanitized by a professional company is a prime way to show your customers that you are taking this seriously. This entails cleaning your kitchen appliances, walls, floors, dumpsters, ceilings, vents, grease ducts, hoods, and fans.
Call APS-Hoods for a free estimate on your pressure washing, ventilation, sanitizing, or vent/duct/hood needs.
Proactive Cleaning During COVID-19
Both the Center for Disease Control (CDC) and Food Industry Association have put out special guidelines on how to proactively clean your restaurant during this time. These include a front-of-the-house and back-of-the-house cleaning checklist.
Front of the House
The front of the house gives off the first impression that your customers will get of your restaurant. Taking the following steps will ensure that their first impression is a good one and that you are taking the sanitization of your restaurant seriously.
Sanitizing tables, countertops, registers, floors, walls, and bathrooms. This will mitigate the risk of transmitting or contracting COVID-19. The virus can live on surfaces for hours. Wiping down surfaces and continually participating in restaurant cleaning help stop the spread of the virus.
Make sure you are using cleaning solutions that are proven to eliminate COVID-19. Not all cleaning solutions are effective in killing the COVID-19 virus. Make sure you use cleaning solutions that are certified to be effective in eliminating COVID-19.
Back of the House
The back of the house is where you are making the magic happen! Because there is so much going on, the back of the house also gets dirty. Food is being made; dishes are being taken out, and messy plates are being brought back in. Even now, while many restaurants are not fully open, the back of the house remains busy. Below are some steps that your restaurant can take for the back of the house cleanliness.
Sanitizing countertops, prep areas, cooking equipment, refrigerators, walk-in coolers, food storage areas, sink areas, floors, walls, and ceilings. These are the areas and surfaces where food is handled and prepared. It is imperative that they clean and sanitized regularly, especially during the COVID-19 pandemic.
Ensure there is soap, clean towels (or paper towels), and accessible sinks. Your staff is working hard to make sure that your restaurant stays open, safe, and profitable. Make sure that they also have the tools needed to stay safe in the kitchen!
Cleaning with EPA-approved disinfectants.
 At APS-Hoods, we can make this process easy and less time consuming for you by providing you with complete kitchen cleaning. This would include all kitchen items and surfaces mentioned above.
Your Kitchen Exhaust and Fire Protection Needs During COVID-19
Having your kitchen hood exhaust system professionally cleaned is something that is of the highest importance when it comes to maintaining your restaurant. Not only does it help keep your restaurant clean, but it also helps to prevent kitchen fires. Not having a properly cleaned hood system is one of the leading causes of commercial kitchen fires. At APS-Hoods we take this very seriously, and our goal is to make sure that your hood exhaust system is thoroughly cleaned if grease and other fire hazardous build. During the COVID-19 pandemic, the danger posed by the build-up of fire hazardous grease is still very much present.
Having your hood professionally cleaned is also a way to keep in line with fire protection codes and regulations. It is also required by insurance companies. Allow us to help you remain compliant with your local fire department, as well as your insurance company. We will clean your hood exhaust system from the atmosphere to the atmosphere. This includes the hood, filters, all areas of the grease duct (including opening any access panels), and the exhaust fan. We will make sure that the fire hazardous grease is cleaned out of your hood system.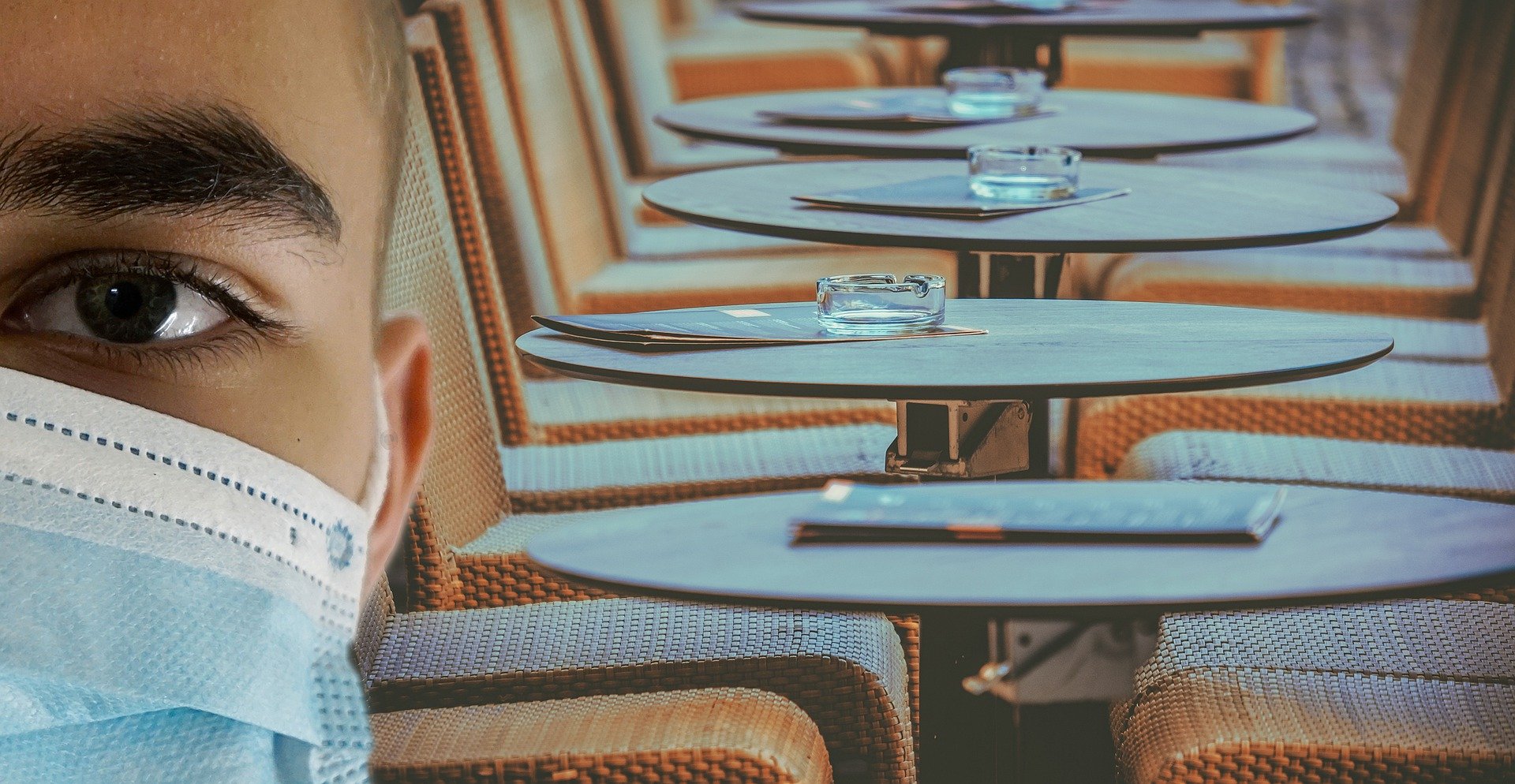 APS-Hoods: Time-Tested Experts
We understand that deep cleaning your restaurant takes a lot of time and effort. With COVID-19 continuing to spread, taking on this endeavor can be even more nerve-wracking. So leave the complete commercial kitchen and restaurant deep cleaning to the professionals.
APS-Hoods are the experts when it comes to sanitizing, cleaning, and disinfecting your commercial kitchen during the COVID-19 pandemic. We have 20 years of experience providing restaurant kitchen cleaning, complete restaurant cleaning, and hood exhaust system cleaning. We are also National Fire Protection Agency affiliated, fully insured, bonded, and service Colorado and the surrounding states with our quality guarantee.
When you work with APS-Hoods, you work with a team that will go above and beyond to proactively address any of your commercial kitchen and hood exhaust system needs, especially during the COVID-19 pandemic. You focus on your customers; we'll focus on the rest. Whether you're looking for pressure washing, kitchen cleaning, hood exhaust system cleaning, or anything in between, we are here for you.
Are you ready to build customer trust and keep the health inspectors, fire departments, and insurance carriers happy? Contact APS-Hoods today for a free in-town quote for all your hood cleaning, grease duct, kitchen sanitization/cleaning, disinfecting, and restaurant cleaning needs.
There is no obligation when you call APS-Hoods for a quote on your commercial restaurant kitchen and hood exhaust system cleaning needs. We are here to give you the resources and information you need to make the best decisions for your business. So contact us today for help maintaining your commercial kitchen through the COVID-19 pandemic.
Some Related Posts: