The Definitive Guide to Restaurant Facility Cleaning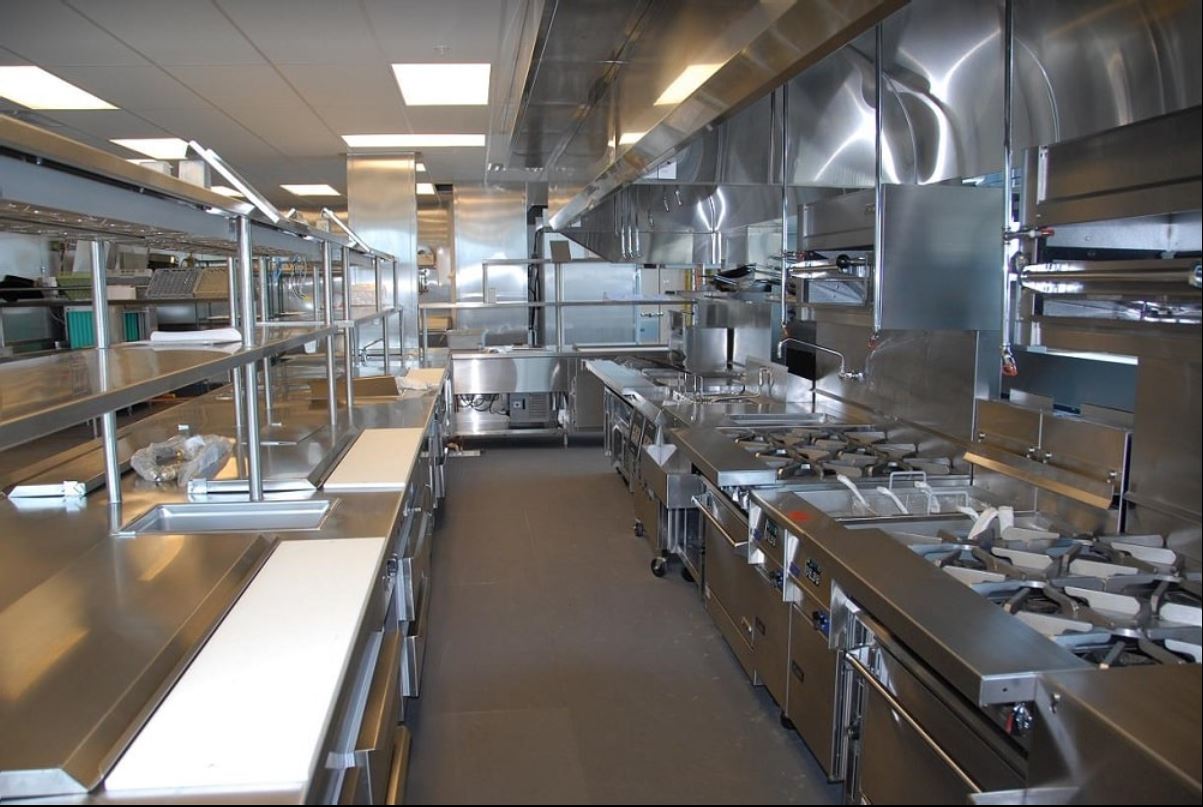 No restaurant owner would want their customers to get sick. But this can happen if you don't pay serious attention to keeping your restaurant squeaky clean at all times. The foodservice industry follows very high standards of cleanliness and hygiene. If you run a restaurant facility or a large commercial kitchen, you should follow a proper cleaning routine on a regular basis. It is not just the health department that wants you to keep the restaurant facility neat, clean, and hygienic. All your employees and your customers look for a healthy and safe environment as well. If your restaurant and the cooking facilities are poorly maintained, you will come across a range of issues. In fact, many of such issues can put you in great trouble and your overall business can be negatively impacted. As the responsible owner of a restaurant, you should offer a safe working environment for workers and a superior dining experience for guests. At American Professional Services (APS-Hoods), we specialize in the professional cleaning of restaurants and commercial kitchens. With the help of our professionals, we have prepared this guide to proper cleaning of restaurant facilities. Read on to find out the details of proper restaurant cleaning.
Call APS-Hoods for a free estimate on your Commercial Kitchen Hood Cleaning & Kitchen Exhaust Cleaning needs.
Official Rules: Food Safety in the Kitchen
All restaurant and commercial kitchen owners are legally obliged to follow the food safety hygiene standards as stated by the CDC and health departments. In a large commercial kitchen, the volume of cooking is not only high but these activities go on for several hours in a row, on a regular basis. That is why it is extremely important to carry out proper cleaning procedures and keep the kitchen, all the cooking equipment and appliances, and the entire restaurant well-maintained. Proper cleaning of the restaurant facility will eliminate the risk of cross-contamination and food poisoning as well as the risk of getting different types of allergies and infections. According to the CDC, four crucial steps to food safety include Clean, Separate, Cook, and Chill. Health departments in every state conduct regular hygienic inspections to make sure all restaurants, cooking facilities, and food preparation services remain food code compliant. In the event of failing an inspection by the health department, your restaurant can run the risk of being closed altogether – until you address the problems. The health inspector may also revoke your food license as a result of non-compliance with the food safety code. From day one of opening your restaurant, you should adopt thorough and stringent cleaning practices.
Cooking Appliances and Equipment
A large, commercial kitchen remains fitted with a wide range of cooking appliances and equipment. When it comes to keeping the restaurant facility healthy and safe, the kitchen area is the space that requires the most attention. That is why maintaining it in a proper manner is an essential part of the cleaning procedure. Given below is a list of each item that should be cleaned.
Ovens:
All the ovens in a restaurant should be cleaned after each shift. Wiping up these areas regularly will prevent the buildup of grease and grime. The interior of the oven also needs proper cleaning. In the market, you will find specific cleaning products to clean the ovens. Use the right type of cleaning products to remove spillages, grease, and grime from the ovens. If you operate a commercial kitchen, you should seek the help of professional restaurant cleaners.
Refrigeration:
Maintaining proper fridge hygiene is an essential part of adhering to the food safety code. If you want to enhance food quality and safety, you should wipe and sanitize the refrigerators in a proper manner. This cleaning routine should be carried out between every shift. Most importantly, you need to focus on the interiors of the fridges and give them a thorough cleaning. Deep cleaning of refrigerators should be performed by professionals once a week.
Coffee Machines:
While following a cleaning routine, you should not miss out on the Expresso and other coffee machines. Use a special fluid to carry out the cleaning of these machines in a proper manner.
Microwaves:
Spills require instant cleaning between every shift. Apart from this, you should clean the interiors of the appliance once a week. One good method is to place a non-metallic microwave-safe bowl, filled with water, inside the appliance and leave it there for one minute. You should either put it at a high temperature or let it sit there until it steams. In any case, don't forget to clean the doors of the microwave while performing the overall cleaning of the appliance.
Kettles:
Every large commercial kitchen uses kettles and water boilers for preparing hot drinks on a daily basis. These appliances should also be cleaned and descaled in a thorough manner at least once a month. If the frequency of hot drinks preparation in your restaurant is high, you should clean the appliances more often to stay compliant with food safety standards. Hoods, Vents, and Exhausts: The air quality of the restaurant kitchen should always be maintained in order to provide a safe environment to the workers and create an odor-free environment in the restaurant. A poorly maintained or clogged ventilation system will lead to multiple issues over time. The unhygienic build-up of grease and grime is very common in hoods, exhaust fans, vents, and ducts. If the build-up is ignored or it is not cleaned in time, the quality of air in the kitchen will continue to deteriorate. So, exhaust hood and vent cleaning should always be an essential part of the overall cleaning procedure. At the APS Hoods in Denver, CO, we offer professional exhaust system cleaning, vent hood cleaning, and duct cleaning for large commercial restaurants. Our goal is to offer a comfortable and healthy working environment to the kitchen employees.
Storage Area
Many restaurant owners don't pay serious attention to the deep cleaning of the storage areas. In addition to maintaining the commercial kitchen, you should thoroughly clean and sanitize every storage area. At the APS Hoods, our commercial kitchen cleaning service also involves taking good care of all the storage areas. Whether it is the racks, shelves, or cabinets, our skilled cleaners will reach every bit of these spaces and remove the dirt, dust, and lose debris in an effective manner. The problem with dirty storage areas is that they can easily attract different types of pests. Once you have an entry of pests inside, they can multiply very fast and infest the entire facility. So, storage area deep cleaning is important both in terms of cleanliness and pest control.
Sinks and Washing Stations
To maintain a commercial kitchen, you should keep every surface and area inside it neat and hygienic. Sinks and washing stations are some of the areas that are often missed out or ignored by restaurant owners.
Sinks and Taps:
Make it a routine to clean and sanitize these areas of the kitchen between every shift. The sinks, taps, and draining boards require frequent cleaning like other surfaces of the commercial kitchen.
Grease Traps:
It is a legal requirement to install grease traps in every commercial kitchen as per the official regulations. Due to the high volume of cooking and frying, a great deal of waste oil and grease is produced in a large kitchen. If these wastes are not removed, they will cause plumbing issues or clog the sewer system. Since grease traps filter out fats and oils, they need thorough cleaning on a periodical basis. If they are cleaned and emptied with the right frequency, the machine will function in a highly efficient manner.
Kitchen Drains:
The sinks and the plumbing in the kitchen will function properly when the kitchen's drains are clear. Blockages in the drains will cause sink issues, affecting the overall hygiene of the kitchen. Therefore, hire a professional to thoroughly clean the drains every 2-3 weeks.
Dishwashers:
Just because it is a cleaning appliance doesn't mean it should not be cleaned. The dishwashers in the kitchen also need proper cleaning and sanitization. Use an anti-bacterial cleaner to turn the dishwasher into a spotlessly clean appliance. Likewise, the cutlery and the glassware cleaners should also be cleaned and sanitized on a regular basis for the best results.
Waste Disposal Units:
Tough buildup in the waste disposal unit in the kitchen doesn't just create blockages but also releases foul smells. This can take a toll on the air quality inside the kitchen and the restaurant as a whole. There are specific cleaning products that you can use to remove the stubborn buildup in the disposal units and have the entire drainage system work efficiently as a result. Seek the help of professionals to choose the right cleaning products.
Kitchen Floor, Hard Surfaces and Ceilings
Grease buildup, grime, and food crumbs are not limited to kitchen equipment and cooking appliances alone. If you have been operating a restaurant for a couple of years now, you will know how unhygienic floors, walls, and ceilings of the kitchen can become over time. If such buildup is ignored or not cleaned properly, it can release unpleasant smells to linger around and become a breeding ground for disease-causing bacteria and harmful germs. If you don't want your workers and visitors to fall sick due to this unhygienic environment, you should make cleaning the walls, floors, hard surfaces, and ceilings a crucial part of the cleaning routine. While you may have been sweeping and mopping the walls and floors, stains from spills and grease buildup will not go away easily. For effective deep cleaning and sanitization, you will need to hire a restaurant cleaning service. If your restaurant is located in Denver, CO, you can always rely on APS Hoods for proper cleaning of all the walls, floors, and ceilings in the facility. Whether it is the cleaning of walls, floors, ceilings, or any other hard surfaces, our skilled professionals will use the right cleaning product and leave it after application to sit there for a few minutes. This will allow the product to work effectively and disinfect the surface in a proper manner. After the deep cleaning is complete, you will have all surfaces free from bacteria and germs, and the entire restaurant facility will smell fresh and present a truly welcoming environment for guests.
How to Create a Restaurant Cleaning Routine
From day one of opening your restaurant, you should set up a well-defined cleaning routine. Apart from promoting a cleanliness culture among kitchen workers and the staff, you should come up with a cleaning schedule, which is specific and clearly defines what exactly needs to be cleaned and when. You will need to categorize various cleaning tasks on the basis of how frequently they are needed for a healthy and safe environment in the restaurant. Some cleaning tasks will need to be carried out more frequently than others. Make sure your cleaning routine outlines each task in clear detail. Of course, creating a restaurant cleaning checklist will prove to be highly effective. You can outline regular and more frequent tasks that should be carried out between every shift. If you run a large commercial kitchen, you should work with an experienced restaurant cleaning company in or near your location to develop a customized cleaning schedule for each area of your facility.
Do You Need Professional Restaurant Cleaning?
It is difficult to maintain cleanliness in a big restaurant or a large commercial kitchen solely with the help of the staff. At the American Professional Services (APS-Hoods), we specialize in the cleaning of kitchen appliances, cooking equipment, exhaust hood, vents, and ducts as well as all the floors, walls, ceilings, and hard surfaces of a restaurant facility. If you are a restaurant proprietor, we can be your most ideal cleaning partner for creating a fresh, welcoming, and healthy environment for your employees and guests. In addition to these, we also offer commercial hood installation, hood repair, HVAC repair, and fire protection system installation, etc. Our goal is to keep your restaurant squeaky clean, healthy, and safe all year round. Feel free to reach out to our Denver, CO, office via a phone call or an email for your free consultation for restaurant cleaning. Some related post: