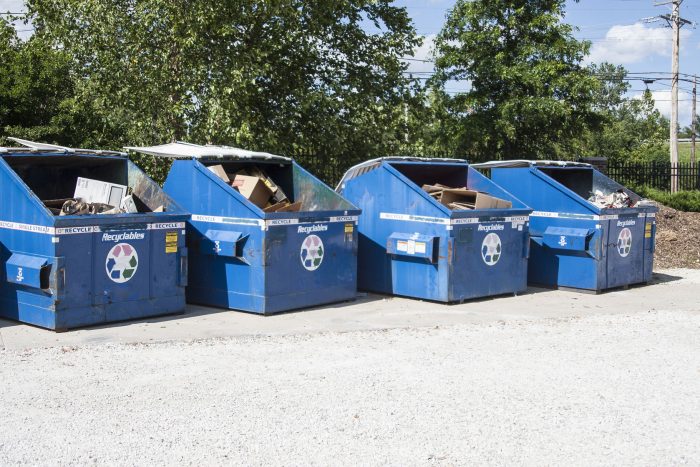 Getting your restaurant professionally cleaned is important to uphold the level of professionalism you hope to convey to your loyal customers. A clean restaurant tells new customers that the owners take pride in exceptional presentation. When a restaurant is clean, customers tend to trust that the food is of the highest quality and that every effort has been made to appease customers with a sanitized environment.
Without pressure washing, you may inadvertently send a negative message to your customer base about your food quality and services, forcing them to choose elsewhere for their dining needs.
Pressure washing gives the right message that your restaurant is always open and available for a fine dining experience.
Call APS-Hoods for a free estimate
What Can Pressure Wash for Restaurants Clean?
Pressure washing offers a range of benefits for restaurant owners. A pressure washing team can begin with the exterior of the building, helping to clean gum and stains from the sidewalks and patio. If there are grease and oil spills, those defects will quickly become a thing of the past, no matter how old they happen to be.
Your building exterior can be cleaned of dirt and grime, breathing new life into your exceptional curb appeal, and the roof and windows can be sprayed until they look as good as new. Exterior cleaning can also include a deep-water scrub of your parking lot, awnings, entryways, and patio furniture.
One of the most important aspects of exterior cleaning is to ensure that your signage is always viewable and presentable. Pressure washers use a telescoping wand to reach ultra-high signs for enhanced customer attraction.
Only when the outside of your restaurant is completely cleaned will the team move to the interior of your building.
Inside, the pressure washers can clean your kitchen appliances, ovens, and other equipment. All that built-up grease that occurs after numerous busy kitchen shifts can be easily scrubbed clean, making your kitchen much cleaner and less susceptible to dangerous fires. Finally, pressure washing can help to clean the walls and floors of food particles, grease, and caked-on dirt for a spotless kitchen the health inspector will love.
If your restaurant has experienced vandalism such as graffiti, pressure washing can take care of those pesky marks as if they were nothing but chalk on cement. The pressure washing team can even sanitize your dumpster areas and corrals for a thorough job well done.
Learn more about: Pressure Washing for Restaurants
Pressure Washing for a Healthier Restaurant
Not only can pressure washing give your restaurant a sanitized appearance, but the environment will be healthier for your staff and customers.
Pressure washing services can be used to clean your kitchen exhaust systems and other ductwork. Your kitchen exhaust collects all the hot air and grease that builds up during a typical kitchen shift. Over time, your exhaust system and connecting duct systems can become covered with old grease deposits. Not only can all that grease lead to the outbreak of fire, but it can also contaminate your food and the air your staff and customers breathe.
Another reason you will want to have your duct system cleaned is to rid your ventilation system of all signs of mold and mildew. Over time, mold and mildew can make your staff and customers sick, leading to horrible reviews, fines from the health inspector, and a potential shutdown.
Pressure washing your exhaust and duct systems improves your air quality and food purity while keeping your staff and customers safe. When it comes to cleaning your exhaust and duct systems, the pressure washers will focus on all your kitchen hoods, ducts, filters, and fans, ensuring they are free of grease and other particles for long-term safety and cleanliness.
Pressure Washing for a Safer Restaurant
An employee heading to the dumpster with a container of grease and oil can easily cause a spill on the sidewalk, setting the stage for a potential disaster. A customer slipping and falling could open your business to expensive lawsuits, making pressure washing an excellent investment.
Pressure washing can rid your restaurant of all sorts of risks, like fire caused by grease buildup, and accidents caused by slick food waste. With high-pressure water scrubs and superior cleaning agents that are designed for restaurant use, you can feel assured that your customers are safe, and your business protected, every time you order a pressure washing job.
Types of Pressure Washers Available
There are a variety of pressure washers on the market that can be used to sanitize your establishment.
Gas-powered pressure washers are heavy-duty and used to clean a restaurant's outdoor areas, including the awnings, patios, and the exterior of the building. You only want to use these washers outside as they produce carbon monoxide gas that can pose a danger to staff and customers.
Electric power washers don't produce carbon monoxide and thus can be used for indoor use, such as in the kitchen area. While not as powerful as gas washers, electric power washers generally have enough oomph to handle most grease-covered restaurant messes.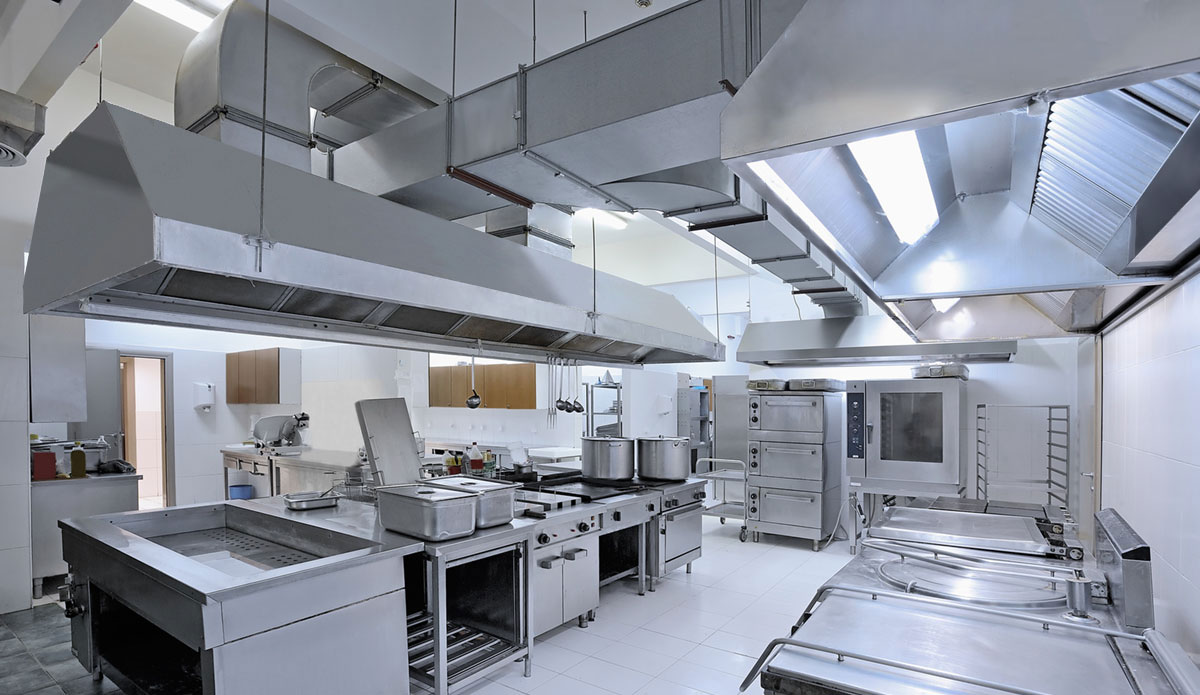 DIY Pressure Washing vs. a Professional Pressure Washing Service
You may be tempted to pressure wash your restaurant all on your own. You should know that the cost of renting a pressure washer may be lower than hiring a professional, but cleaning a restaurant isn't so easy. You may find that there is a learning curve that goes along with using the pressure washer correctly. This may make the cleaning of the interior and exterior of your business more trouble than it's worth.
Furthermore, you are required to clean the pressure washer all on your own before returning it. By the time you are finished, the time expenditure and frustration may make you wish you hired a professional pressure washing service, to begin with. We recommend focusing on what you do best, which is to run your restaurant while producing exceptional food. Leave the pressure washing to the professionals instead.
Professional pressure washers have years of experience and know how to use the equipment efficiently so that there is less of a mess and more cleanliness all around. Professionals are also well-versed in safety, which means there is a lowered likelihood of accidents and damage to your valuable equipment.
Finally, commercial equipment tends to be stronger than rented equipment, which means you may not get as much cleanliness out of a rental as you will when hiring professional cleaners.
When you let professional power washers handle the job, you can ensure a clean restaurant without any of the hassles that can come with trying to pressure wash your restaurant all on your own.
Professional Restaurant Waste Removal
Attempting to power wash your restaurant on your own means you are responsible for grease disposal. Collecting grease is a messy job, and so is disposing of it. Furthermore, you need to ensure that you dispose of grease properly. The EPA has strict rules for disposing of restaurant grease. If these protocols aren't followed, you leave yourself open to hefty fines by the health inspector if you are ever discovered.
A professional service can not only get your kitchen free of grease but any grease that is removed will be properly thrown away. Professional power washers use commercial grease disposal equipment and law-mandated processes that keep your restaurant clean and keep your business health code compliant.
How to Prepare for Power Washing
When you hire a crew to pressure wash your restaurant, the technicians will prepare the interior of your building and your equipment before the cleaning begins.
Each appliance will be covered with quarter-inch heat boards to protect the cooking equipment from the high-pressure water. The appliances will also be covered with plastic to provide extra protection.
The crew will shut off the power to your vent hoods, hood lights, and exhaust fans before removing all the grease filters, trays, and cups.
If there are any electrical wires, outlets, or boxes nearby, these areas will be covered with tape. The exhaust system will be enclosed in a watertight film and draped in plastic to channel the water into a wastewater container.
The roof exhaust fan will be disassembled, with the crew being very careful with the electrical wiring. To aid in the cleaning of the exhaust fan, duct, and vent hoods, many teams will apply a degreasing chemical to each component before pressure washing begins.
Regular Pressure Washing Ensures Health Code Compliance
A professional pressure washing team can accommodate your schedule so that the cleanup-job offers minimal disruption to your business. With recurring pressure washing, your restaurant can remain sanitized while getting the professional maintenance your business needs.
A professional pressure washing service also knows what your restaurant needs to comply with all health and safety regulations. With commercial-grade equipment and powerful solutions that are safe to use around food, a pressure washing service can help you maintain a sanitary and health compliant business.
Call Us Now! and get a free quote
Qualities to Look for in a Commercial Power Washing Service
When it comes to cleaning your restaurant, you only want the best in your area. This means the service must demonstrate the following qualities.
Commercial-Grade Equipment:

When interviewing restaurant power washing services near you, find out what kind of equipment they use. Are the components gas or electric-powered, and how well do they cut through grease and grime? A professional service near you will have the very best equipment money can buy.

Quality Service:

The cleaning crew you hire should have excellent reviews from other business owners. Read through the reviews and look for phrases describing the quality of the cleaning job and the cleanliness of the restaurant after the power washing is done. An inexperienced crew might be able to cut through grease, but they might also leave water everywhere for you to clean up. A professional service will get everything clean and leave you with a spotless and dry interior and exterior.

Professionalism:

Start grading the power washers near you from the very first encounter, even if that meeting occurs over the phone. Are you treated with respect? Are all of your questions answered promptly and thoroughly? Professional power washers prioritize customer service. From the very first phone call to the time when the technicians show up to perform a quality job, you should feel confident at all times that you have found the right power washing service for your budget and needs.

Honest Quotes:

When it comes to giving you an estimate for professional power washing, ensure that your quote includes all the fees you can expect. You don't want hidden fees or other surprises when it comes time to pay the bill. Make sure there is transparency at all times, whether you are discussing the work to be done or the amount you have to pay. A professional power washing service holds honesty as a primary tenet, giving you the ultimate peace of mind.

Power Washing on Your Schedule:

The act of power washing your restaurant doesn't have to disrupt your normal operations. The power washing company you select should be able to work during times when customers are scarce, allowing for the proper cleaning before you open or after you close. A professional service should also be able to schedule consistent cleaning, such as monthly or bi-yearly, to keep your restaurant looking attractive for customers all the year through.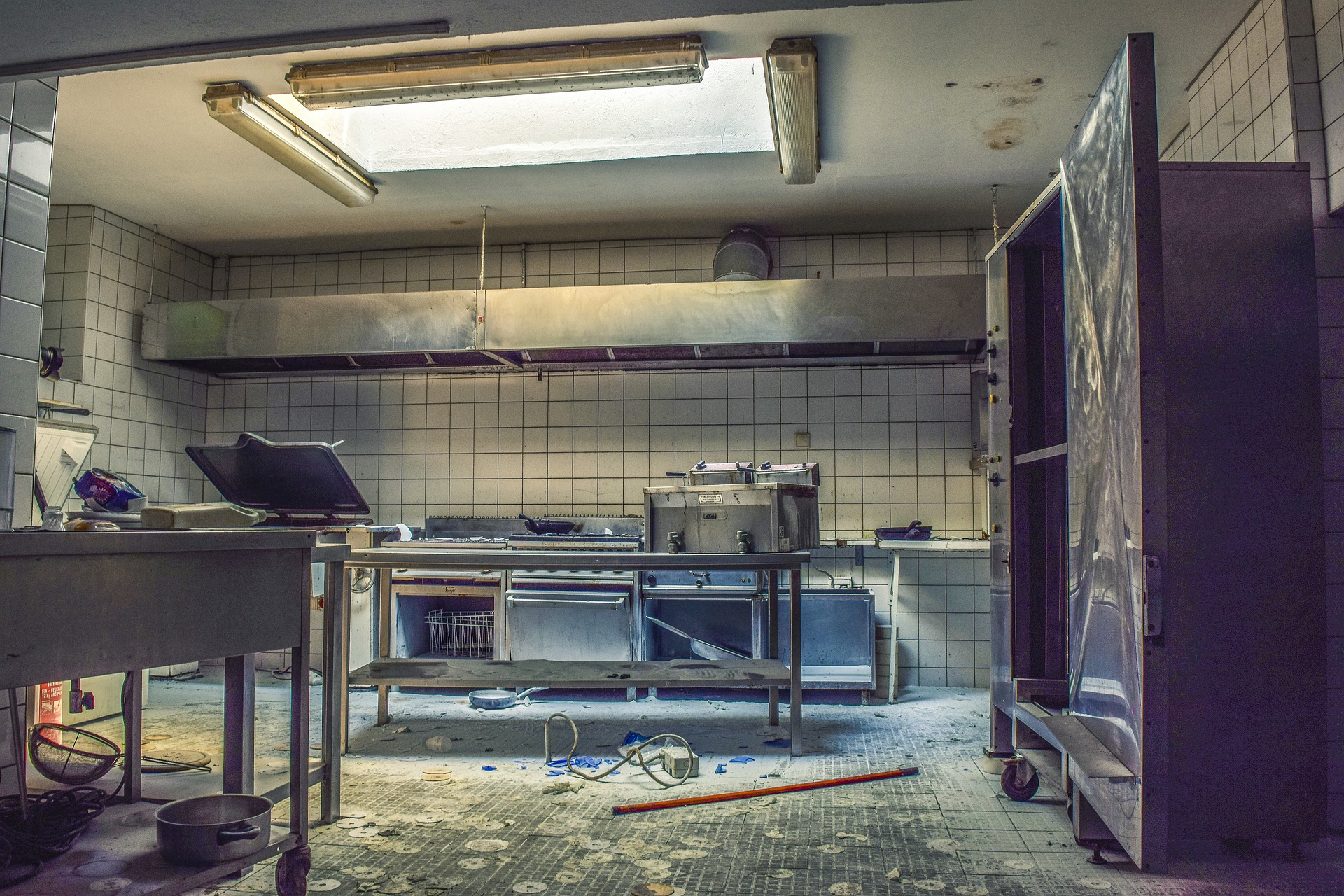 Schedule Power Washing for Your Restaurant Today
How clean is your restaurant, really? If your exterior shows caked-on dirt and your kitchen equipment is getting a little greasy, a power washing is just what your business needs. With a full-power washing of your parking lot, patio, entranceway, kitchen, vent hoods, and ventilation ducts, you'll have no trouble maintaining a positive reputation your customers are sure to love.
Schedule a free estimate by calling APS-Hoods, now serving restaurant owners like you in Denver, Colorado. For power washing that's always done right, APS-Hoods has you covered.
Some More Related Poste
Do You Have a Smoky Kitchen? We Have the Perfect Solutions.
Restaurant Cleaning Services: Commercial Kitchen Appearances Matter – The Importance of a Pristine Exhaust Hood Finish | Denver
Drop Tile Ceilings: APS Hoods Talks Best Materials For Restaurant Kitchens