The Definitive Guide to Cleaning Commercial Kitchen Hood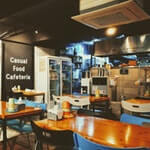 Unlike a home kitchen, a commercial kitchen is a large space where food preparation and cooking processes go on for hours on end. As a restaurant owner, it's your duty to keep the distinct areas of your kitchen properly cleaned, particularly the exhaust hoods. The purpose of the kitchen exhaust hood is to release smoke, heat and smell and keep the kitchen atmosphere clean and safe.
The cleanliness of a restaurant is crucial both from the employees' and the visitors' point of view. If the kitchen environment is not well-maintained, the productivity of the employees will be impacted. Nobody would want to spend multiple hours in a kitchen if it exposes them to health risks. Visitors too want to sit and eat in a restaurant which is squeaky clean and free from any kind of smell. That's why every restaurant owner is also bound by the law of their state to keep their restaurant properly maintained and guarded against safety hazards.
In case the safety codes are violated, the owner may have to face heavy penalties or shut down their restaurant altogether.
Parts of a Restaurant Exhaust Kitchen Hood
Before the cleaning task is performed, it's a good idea to remain informed about the various parts of a commercial kitchen hood. An exhaust hood system consists of three main parts – filters, ducts and fans.
Generally, an exhaust hood goes through a cleaning system before it exits the building. The exhaust hood, as the name suggests, functions to take the smoke, heat and odour inside the kitchen out. It's a ventilation system which also pulls in some fresh air from outside to keep the kitchen atmosphere clean and easy to work in. Broadly speaking, kitchen hood systems can be categorized into type I and type II. Type I exhaust hoods deal with grease whereas the type II exhaust hoods handle heat and odour. Together, they perform a great job of cleaning the kitchen atmosphere. The hoods are placed just above the fryer and burner in the kitchen.
Though a kitchen hood system comes along with two fans (for exhaust and makeup air), you can also install an additional fan on the roof over the exhaust duct system to speed up the ventilation process. The fans inside the hood are often linked with the building's HVAC system. Just like the fans, the steel-made ducts are also two in number, one for releasing air and the other for makeup air.
Other components of a commercial kitchen hood system include back splashes, vapor proof lights, grease filters and grease cups.
Cleaning the Commercial Kitchen Hood
Cleaning the kitchen of a restaurant is a long, tedious process which can take up 4-6 hours. Abiding by the legal safety standards, you'll be required to clean the hoods at least twice a year. But how many times your restaurant kitchen will need to be cleaned also depends on the current condition of your hoods. If you have a very busy kitchen and cleaning has been neglected for several months in a row, you may need the hoods cleaning done multiple times.
An experienced hood cleaning company can visit the distinct areas of your commercial kitchen and then suggest the best cleaning ideas. These service providers have the knowledge, expertise and tools to clean the exhaust hoods of a kitchen to the bare metal and ensure efficient overall ventilation.
The hood components that need cleaning include:
Hood Filters:
The filters of an exhaust hood system gather the most amount of grease and oil in the kitchen. That's why, they must be cleaned on a frequent basis. The code in your area will require you to get the hood filters cleaned once every month to avoid fire and safety hazards. As a responsible restaurant owner, you should never ignore cleaning the filters. In fact, you should get the hood filters cleaned every couple of weeks to remain fully safe from dangers.
The second most important part of a hood system is the ducts. After the filters, it is the hood ducts that accumulate the most amount of grease, particularly when the hood filters are not doing their jobs well. All the smoke and heat produced from cooking processes pass through these ducts, and so they need proper cleaning on a regular basis. Professional kitchen hood cleaning contractors understand the value of ducts and clean this component professionally using the equipment and tools that are best suited for the task. If there are errors in the placement of ducts, the contractor can get that problem fixed as well for safety.
Hood Fans:
Both the fans and the motor are located inside the duct. While the ducts are being cleaned, the contractor will also check the fans and the motors to see if they are working properly. If the quality of the motor has degraded or it is not functioning to its fullest potential, the air quality in the kitchen will suffer. Therefore, it's important that you get the fans and the motor serviced and maintained appropriately. This will improve the efficiency of the entire hood system.
Finally, the hood cleaning professionals will clean the other smaller components of the kitchen hood system. But there are many other things that cleaners need to do before they get started with the task. They follow an appropriately laid out procedure and a cleaning checklist to deliver best results. Make sure you work with a reputed contractor and never skip the cleaning schedule.
Why You Can't Ignore Commercial Kitchen Hood Cleaning
There are several benefits that a well-maintained and clean commercial kitchen has to offer. If you operate a restaurant, you should seek the services of a professional kitchen cleaning company to clean every distinct area of the kitchen. But one area which needs the most attention is the kitchen hood system. Therefore, you should make sure that every component of the hoods you have installed gets a spring-clean so that it functions to its maximum efficiency level.
Top reasons you should get your kitchen hoods cleaned by a professional company on a regular basis are as follows:
Food Safety:
An unclean kitchen is the breeding ground for harmful germs and bacteria. The build of grease and oil in the hoods can encourage the growth of these bacteria and ruin the quality of food in the kitchen. People getting sick from consuming contaminated food or drinks is a common problem. By giving your kitchen a routine cleaning, you can keep your food items safe and remove the risk of contamination. High quality of foods translates to getting more customers.
Productivity:
If your employees are productive, it helps you get more done in less time and grows your restaurant business as a result. But an unorganized and smoky kitchen ruins productivity as well as jeopardizes the health of your staff. On the other hand, a clean and efficient kitchen exhaust hood system helps harmful particulates escape into the outside air and keeps the kitchen atmosphere clean and safe for the staff to work in and deliver their best performance.
Fire Hazards:
A commercial kitchen remains exposed to a lot of heat for hours on end. Add to it the build up of grease and oil in the exhaust hood. All of this together increases the risk of potential fire in the kitchen. If a fire breaks out, it can do harm to both life and property. The expense of repair could be in millions. The most effective way to reduce these risks is to get the exhaust hood system of your commercial kitchen cleaned and maintained on a regular basis.
Code Compliance:
Since a commercial kitchen is such a busy place, you never know when things can go wrong. That's why the law in every state has mandated for all large kitchens to follow a safety code. Untidy kitchen hood is a common reason for not clearing the inspection. If you land your restaurant in an emergency situation due to lack of cleaning, you can end up paying heavy fines. You can avoid all these issues by keeping the exhaust hood system as well as other areas of the kitchen free from any kind of greasy buildup or contamination.
System Efficiency:
A vent hood system is not inexpensive to install. So, it deserves a good, proper cleaning on a regular basis too. The accumulation of grease and oil in the hood filters, ducts and fans disrupt the smooth functioning of the hood system and reduce its longevity. If you just keep the exhaust hood cleaned, you can have it serve your needs quite efficiently for years in a row.
Most importantly, the maintenance of your commercial kitchen is directly related to your business growth. A safe and clean restaurant is equally loved by employees and customers. It speaks volumes about your values, concerns for people's health and safety and your brand. So, make sure your kitchen's exhaust hood system is spick and span and works exactly as it should.
How Frequently You Should Get Your Restaurant Kitchen Hood Cleaned
While regular cleaning is always advisable, the number of times you should give your kitchen hood a cleanup depends on a number of factors. These include the size of your kitchen, volume of cooking and frequency of inspection among others. You can talk to a professional kitchen cleaning contractor and find out what frequency of cleaning is best suited to your restaurant.
Depending on your unique requirements, you can set the frequency of the kitchen hood cleaning as one of these:
Monthly:
Commercial kitchens with solid fuel cooking operations develop a lot of greasy and oil buildup over a short period of time and need most frequent cleaning. Such systems should be cleaned up every month.
Quarterly:
If you have a 24-hour food service in your restaurant, you definitely cook large volumes of food. In this case, you need professional cleaning at the interval of every three months. A quarterly cleaning frequency serves well both your inspection and maintenance requirements.
Semi-Annually:
If the volume of your cooking is moderate and you have a sit down facility in your restaurant for customers as well, you should get your exhaust hoods cleaned up at least twice every year.
Annually:
There are many cooking centers which operate only for a couple of months every year. This means they cook a small volume of food. In such cases, cleaning the kitchen once a year should suffice.
Seek the Expert Consultation of a Kitchen Exhaust Hood Cleaning Company
A professional kitchen hood cleaning company has wide experience in addressing a variety of cleaning needs. They can tell you how often you should get the exhaust hoods of your commercial kitchen cleaned. Have a consultation with a reputable contractor and schedule cleaning for your restaurant. Once the cleaning up has been done, you can run your restaurant worry-free for the next six months. In addition, you can also check out the cleaning criteria set by the National Fire Protection Association to find out more about how frequently you should get your kitchen's exhaust hood systems cleaned for safety against fire hazards.
If you haven't found a professional kitchen hood cleaning contractor yet, feel free to talk to APS Hoods. At APS Hoods, we offer top quality cleaning services for all types and sizes of commercial kitchens. Whether you're in need of exhaust hood cleaning, equipment cleaning or installation, maintenance and repair of an exhaust hood system, we can fulfill all your specific needs.
We operate throughout the Denver area and serve the cleaning needs of commercial kitchens, day camps, seasonal businesses, senior centers etc. We have been delivering remarkable cleaning solutions to all kinds of restaurants in Denver and its surrounding areas for more than 20 years. Our cleaning professionals are expertly trained to abide by the regulations of the National Fire Prevention Association as well as comply with the state and local codes. While working with us, you can feel confident that our crew members will do an excellent cleaning job.
Call today and receive your free quote. 8007507313
Trackback from your site.