Keeping Your Restaurant Up to Code with Regular Inspections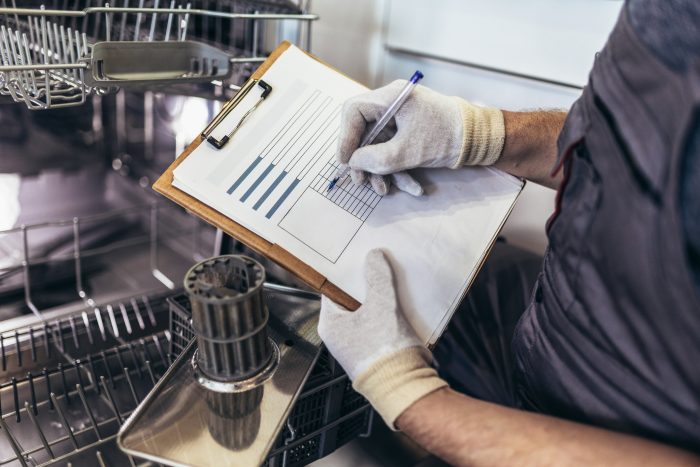 As a restaurant owner, one of the key challenges you have to deal with is to keep your facility code-complaint at all times. Violation of health and safety codes can have dire consequences for your business. Whether you operate a commercial kitchen in a hotel, restaurant, school, hospital or any other facility, it is essential to adhere to all the codes in a proper manner. By staying up to code, you will be able to run your business in a smooth and hassle-free manner, keep guests and employees safe and avoid heavy fines and legal complications. Worse still, you may not be able to operate your facility ever again. That is why you should always seek the help of professionals to conduct regular inspections and stay up to code.
So, the big question is how you can remain compliant with the healthy and fire safety codes. In this article, we will discuss the exact topic and share with you lots of practical tips and useful recommendations.
Importance of Regular Inspections
Inspections and audits on a regular basis are essential for enhancing safety of a restaurant and commercial kitchen and achieving operational excellence. You should be happy about inspections, and not feel the opposite. There are several good reasons that indicate the importance of regular health and fire safety inspections conducted in hotels, cafes, restaurants, dining centers etc.
When running a commercial kitchen, you need to adhere to the standard operating procedures. Due to a large production of smoke, heat and grease, a restaurant kitchen can become vulnerable to the risk of fire. On the one hand, you need to prevent food borne illnesses. On the other hand, you need to reduce the risk of kitchen fires for the safety of your guests and employees. This is exactly why regular inspections are so important for all commercial kitchens. You can carry out the internal audits on your own with the help of trained staff. But conducting professional inspections requires working with health and safety inspectors.
Regular inspections are crucial for every restaurant business. By consistently following safety practices, you will earn the trust of visitors. Remaining code-compliant will attract more customers to your business because they will feel comfortable and safe visiting and dining in your establishment.
Compliance with Health and Safety Regulations
There are compulsory rules for maintaining proper hygiene, food safety and sanitation in a restaurant and commercial kitchen. If a facility breaks any of these rules, it is termed as a health and safety code violation. Regular inspections are meant to help restaurant businesses comply with all these codes and ensure that guests remain safe from any kind of food poisoning and illnesses.
The foundation of a restaurant is built upon preparation and delivery of safe and delicious foods. Whether you run a cafeteria, dining facility, food preparation service or restaurant, you should always abide by all the health and safety regulatory guidelines in order to keep customers safe and attract more customers as a result. Not staying up to date with the code requirements will lead to code violations, which can affect your business in multiple ways. If it is found during an inspection that you have violated health and safety regulations, hefty fines can be levied and disciplinary action can be taken against your business.
If your restaurant facility fails an inspection, this would draw the attention of health and safety inspectors even more and conduct detailed scrutiny. Violation of codes doesn't always mean food-borne illnesses. If toxic products are kept close to food supplies, this can create problems for your business.
Enhancing Food Safety Practices
Delivering safe and hygienic food is the main responsibility of restaurants. In order to increase food safety in your restaurant and commercial kitchen, you should stick to a number of best practices.
In a commercial kitchen, the chances of cross-contamination is always high. If your staff is well-trained in the use of equipment, you will be able to eliminate the chances of contaminated food. Whether it is the use of knives or the use of surfaces, you should follow proper sanitation rules and guidelines. Different types of food items need to be kept at different temperatures. For example, foods that are meant to be kept in the refrigerator should not be kept out for a long span of time. Likewise, serious attention must be paid to the storage of utensils and dishes. Make strong food safety policies for your facility and review these policies from time to time. Reach out to a restaurant management specialist for effective policy creation.
One of the key food safety practices for restaurants or any food establishment to follow is the storage of cleaning products and sanitation chemicals in a proper manner. Every restaurant needs to store cleaning supplies, but what is important is to store in a way that doesn't affect food safety.
Ensuring Proper Sanitation and Cleanliness
It is crucial to ensure that each of your kitchen employees understand the importance of proper cleaning and sanitation throughout the entire facility. If you run a large and busy commercial kitchen, it could be easy to skip closing cleaning duties. Proper cleaning and sanitation will ensure that no corner or surface in the facility becomes the breeding ground for mold and bacteria. It is a best practice to train your employees in the various techniques of restaurant cleaning.
Ignoring the kitchen sanitation can have serious consequences. No matter how busy your restaurant or commercial kitchen is, you should always make sure cleaning is carried out on a regular basis. Apart from everyday general cleaning done by the staff, you should hire professionals to perform detailed cleaning of the kitchen equipment and appliances. If you are in search of a professional sanitation and cleaning company for your restaurant in Denver, CO, APS Hoods is the ideal place to get the task done exactly as per health and safety codes.
Maintaining Equipment and Facilities
For anyone running a food service establishment, maintaining the kitchen equipment and appliances is the foremost duty. Setting up a commercial kitchen and purchasing all the heavy-duty equipment is a big investment, which you should provide the best protection. As per the fire safety code requirements, equipment maintenance is obligatory because it reduces the risk of fire emergencies and enhances the safety of the entire restaurant facility.
Here are key benefits of maintaining commercial kitchen equipment:
Prevent equipment failures
Avoid unexpected downtime
Avoid expensive repairs and replacements
Enhance food safety
When you give all the cooking equipment and appliances timely maintenance, you will be able to avoid costly repair and replacement. Not only that, you will actually prolong the lifespan of all the equipment.
In order to ensure proper equipment maintenance, you should develop a program that is a perfect match for your specific needs. Every food service facility has its own unique needs and requirements. With the help of professionals, it will become fast and easy to create an ideal maintenance program. It is always a good idea to seek the help of experts from a company such as APS Hoods in Denver, CO, for proper and effective restaurant kitchen maintenance.
Preventing Pest Infestations
Pest control is actually a part of the food safety practices that every food service facility should adhere to. Pest infestations in the facility cause food contamination and reflect truly badly on the reputation of the business. A pest-infested environment will drive visitors away. Leave alone infestations, even one or two insects or pests crawling here and there in the dining area will discourage guests from returning. Plus, pest invasions will cause costly stock damage.
That is exactly why effective pest control is an essential part of the overall restaurant management. However, it can be difficult to prevent pest infestations unless you have an effective program in place.
There are multiple surveys conducted on pest sightings in a restaurant and their effects on guests. When a guest spots a pest in a food service establishment, they don't usually keep it to himself or herself. In fact, it is like a piece of breaking news that can pass from one person to another quite fast. Many guests will simply stop coming back to a restaurant or cafeteria after spotting a pest in the facility. If you are serious about reputation management, you should give serious attention to proper pest prevention and control in your food service establishment.
When it comes to pest control, there are some areas in a commercial kitchen that are more prone than others. In particular, you should pay the most attention to food storage areas, waste disposal areas, food preparation areas and dining areas. There are some simple but highly effective ways that you should use to prevent the infestation of pests and keep pests away.
Therefore, make sure pest prevention and control is part and parcel of your overall cleaning and sanitation policies. Regular inspections are a surefire way to keep a close watch on entry of pests and take proper action to address the issues while they are still in the initial stage and easy to control.
Training and Educating Staff
Your own staff can prove to be of great help in keeping the kitchen up to code. For that to happen, you will need to provide your employees with proper training on the correct use of all the systems and units installed in the facility, the fire suppression system and fire extinguishers in particular.
Some of the most important topics you should educate and train your commercial kitchen employees are as follows:
Food safety
Cleaning and sanitation
Food handling and storage
Workplace safety
Use of fire suppression system
Use of fire extinguishers
Each worker in your restaurant kitchen or cafeteria should be trained in these areas in order to enhance safety and stay code-compliant. What should employees do, if a fire breaks out all of a sudden? This is a very important issue and your workers should be well-trained to take all the initial essential steps to deal with such emergency situations in a fast and effective manner.
If you are in Denver, CO, call in professionals from APS Hoods for proper and correct training of your restaurant kitchen staff.
Building a Positive Reputation
No matter what industry you operate in, having a positive reputation is key to business growth and success. If you operate in the food service industry, you should be highly concerned about your reputation.
Code violations will hurt your business reputation really badly. It can drive customers away and take a toll on your business. Keeping your food service establishment up to code will help you build a solid, positive image among the public. This, in turn, will help you spread the word about how you genuinely care about visitors' health and safety. That is exactly why you should perform regular restaurant inspections and give proper focus and attention to food safety regulations, health and safety compliance, food handling practices, sanitation and cleanliness and the overall management of your restaurant and commercial kitchen.
Being Prepared for Surprise Inspections
A local health inspector can make a visit to your restaurant and commercial kitchen many times in a year. But are you truly prepared for such surprising inspections? You should always remain prepared for such health and safety inspections in advance and also be confident to pass the same.
To pass surprise inspections by the local inspector, you should know and understand the food code, as published by the Food and Drug Administration (FDA). Carrying out self-inspections is a good way to find out if your restaurant kitchen is up to code or whether you need an upgrade or modifications. Create a maintenance checklist and use it to maintain your commercial kitchen in a proper manner. Seek professional help, if you have difficulty understanding food codes.
Still Have a Question? Let us Talk!
If you have additional questions about restaurant code requirements and inspections, reach out to APS Hoods in Denver, CO. Our company specializes in restaurant and commercial kitchen management including cooking equipment maintenance, sanitation and cleanliness, fire protection, pest control, staff training etc. You can dial our phone number or write us an email.